CATL is committed to sustainability and green manufacturing
It is considered the largest investment in Thuringia and started with high hopes: we are talking about the Chinese battery manufacturer CATL, which is building a plant at Erfurter Kreuz. The plant is operated by the German CATL subsidiary Contemporary Amperex Technology Thuringia (CATT). By the end of the year, the factory will employ 2,000 people from the region. There are also a few hundred experts from China who only help temporarily with the commissioning of the machines. WIRTSCHAFTSSPIEGEL asked about the current situation.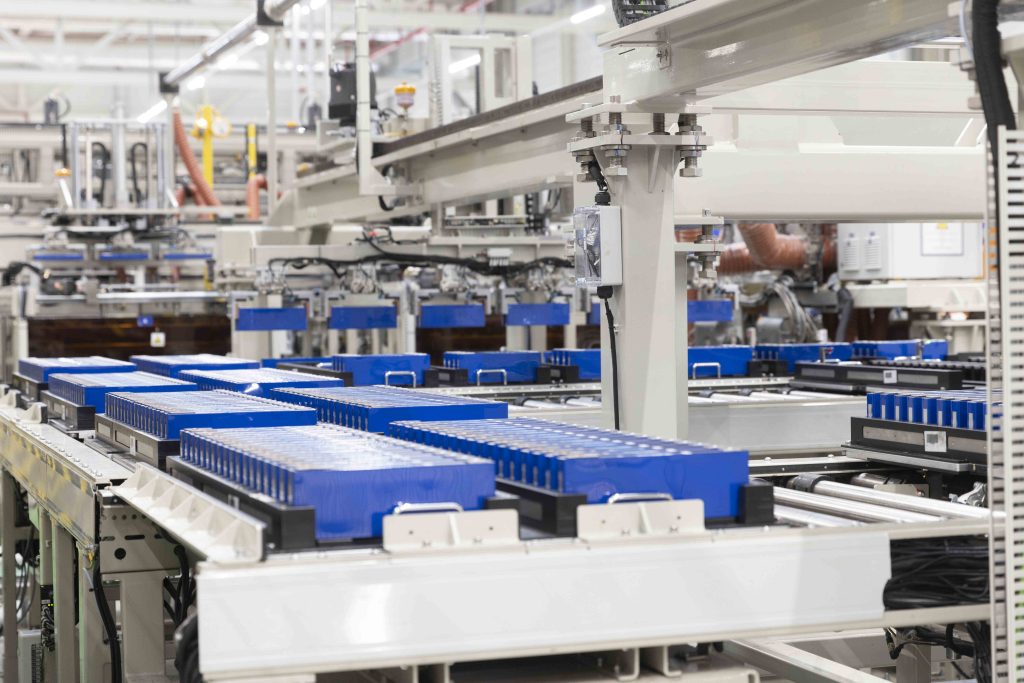 The production in the CATL plant G1 in Arnstadt. Photo credits: Paul-Philipp Braun/CATL
Please give us a picture: What is the status of work on the new plant in Thuringia?
CATL broke ground on its German plant (CATT) in 2019. The plant in Arnstadt consists of two buildings: G1, an existing building purchased from another company, where battery module production has begun in Q3 2021, and G2, a newly-built plant, where the equipment installation and commissioning is currently in full swing. In April 2022, CATL received approval for battery cell production from the state of Thuringia. With a total investment of 1.8 billion euro, CATL plans to achieve a production capacity of 14GWh and create 2,000 jobs in Germany in the future.
What is the time horizon for the start of production?
CATL started battery modules production in Q3 2021, and is expected to start cell production by the end of 2022.
The CATL plant in Sichuan has been certified as the first plant in the so-called new energy industry "Zero Carbon Factory" – i.e. as a plant that produces CO2-neutrally. In Germany, this is also very important. Do you plan to do the same for Thuringia?
Our Yibin plant, which has achieved carbon neutrality through hydropower consumption, energy-saving smart plant management system, and electric mobility, was certified as the world's first zero-carbon battery factory this March. We will replicate these advanced experience in all of our production facilities including teh Thuringian plant, thus reducing carbon footprint throughout the life cycle of batteries.
CATL is committed to green manufacturing and is poised to reduce carbon emissions through a variety of measures such as utilization of green electricity and smart plant energy management system. We are also building a photovoltaic system at the rooftop of G2 building to generate green electricity to power the plant.
At the same time, CATL is committed to sustainability and the environment in the green heart of Germany. CATL has entered into an agreement with the organization Tree Sponsors of Thuringia and donated 1,500 trees that have been planted in the Thuringian Forest.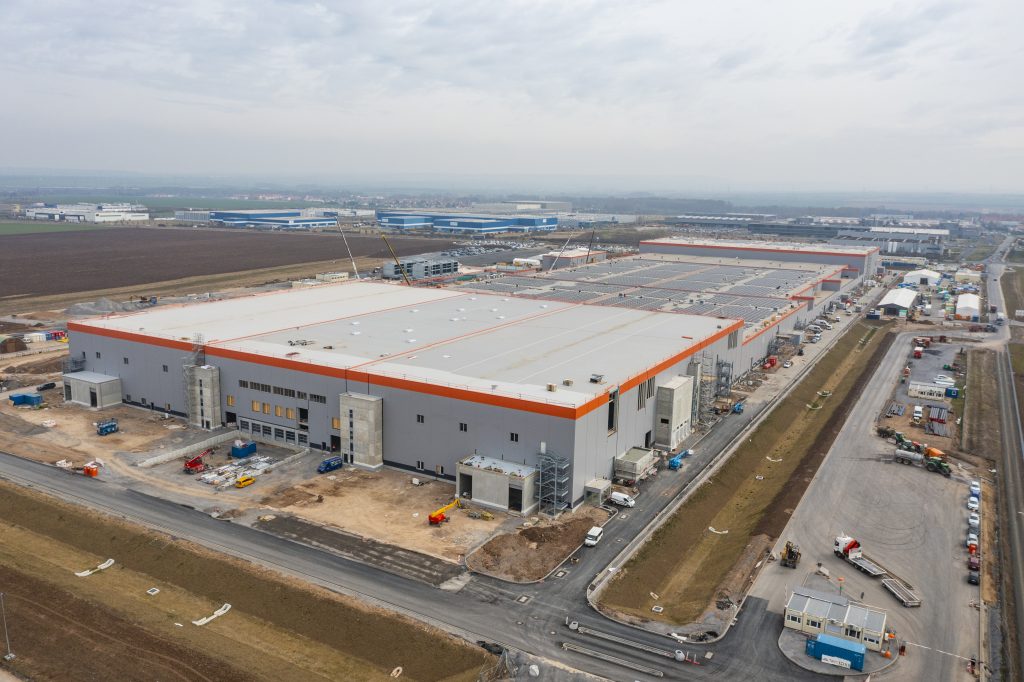 The construction site of the CATL plant in Arnstadt (Thuringia). Photo credits:  Paul-Philipp Braun/CATL
My last question is – of course – about the subject of skilled workers. They are missing everywhere in the economy. Battery cell production is a completely new industry for us, so there should hardly be anyone in this area who has the appropriate qualifications. What strategy are you pursuing in order to be able to fill the targeted 1,500 positions + x?
Of course, we pay market-based remuneration, which includes regular salary, bonus payments, benefits etc., and are constantly developing it further. Furthermore, we offer regular application days for production employees.
We offer many students an opportunity to start their career right after their studies in order to develop with us, and we also offer lateral entrants a chance by aligning our qualification concept with the Erfurt Education Center and the Employment Agency .
We also offer entry opportunities for applicants who do not speak German, since English is our company language. This international orientation offers many people in Thuringia the opportunity to work internationally.
interview: Torsten Laudien